小果
【CCL资料】CCL法律词汇系列(一):Australian court hierarchy
Updated: Jan 1, 2020
Hello大家好呀~
希望在final这个时期的你们
是真的要"好好的"
不要被due的压力和复习的困难所压倒嗷~
等你们due完归来
又是一条学PTE和CCL的好汉!
今天小柠檬开启CCL词汇的又开启一个新的主题
法律篇~(撒花欢迎"法律"同学与大家见面)
今天就介绍就关于法律最基本的知识
"澳大利亚法院等级"
(Australian court hierarchy)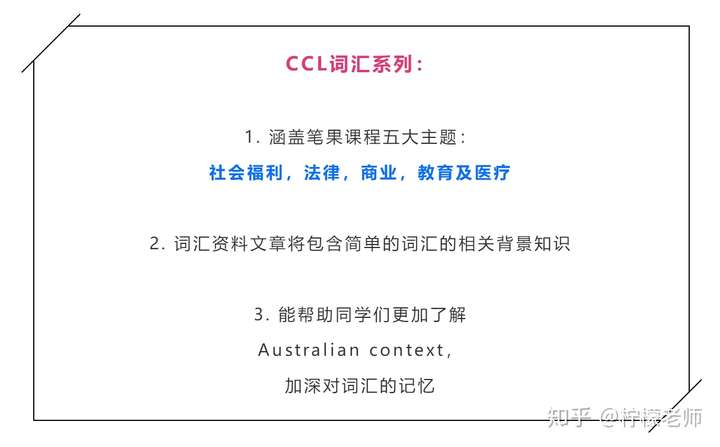 Australian court hierarchy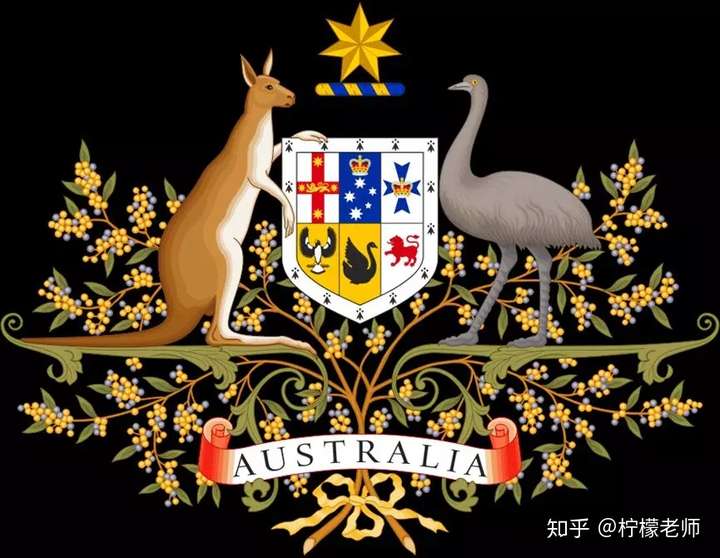 The Australian court system has a hierarchy which determines which types of cases are heard in each court. The High Court of Australia sits at the apex of the Australian court hierarchy as the ultimate court of appeal on matters of both federal and State law. The large number of courts in Australia have different procedural powers and characteristics, different jurisdictional limits, different remedial powers and different cost structures.
heard in
审理
sits at the apex of
位于..顶端
ultimate court of appeal
最终上诉法院
powers and characteristics
诉讼权限和特点
jurisdictional limits
管辖权范围
remedial powers
补偿权
cost structures
费用结构
Australian court hierarchy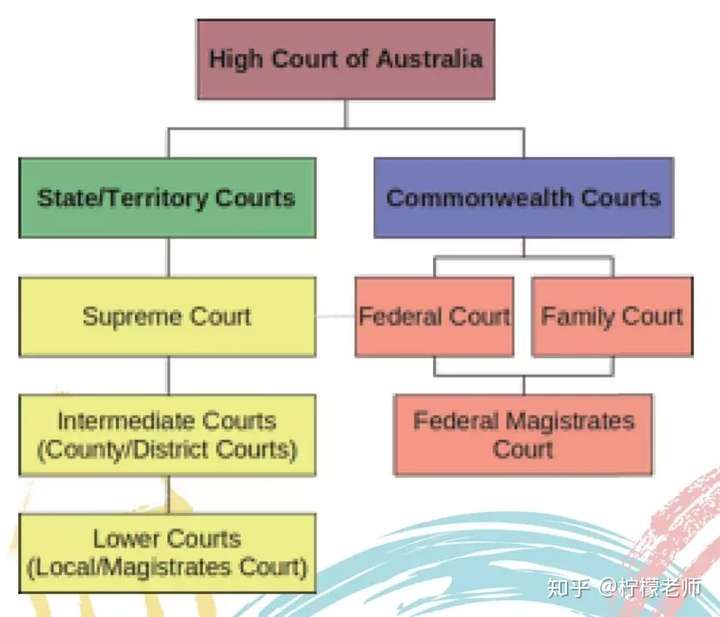 Level 1
High Court of Australia:
(高等法院)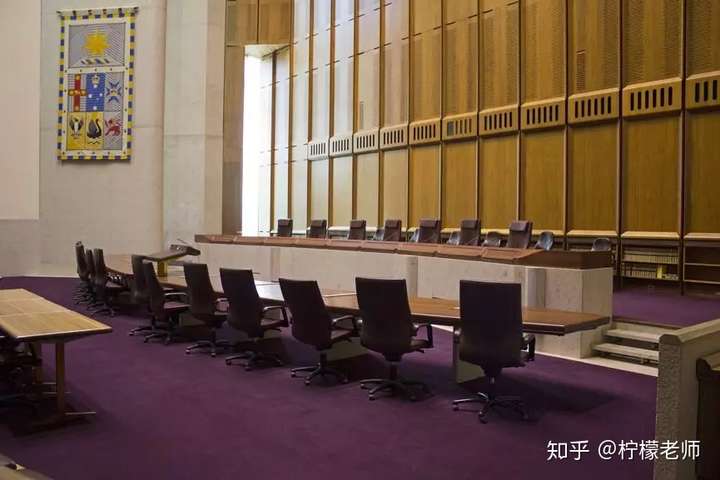 The High Court is the highest court in Australia. It has appellate jurisdiction over all other courts. It also has some original jurisdiction and has the power of constitutional review. The High Court of Australia is the superior court to all federal courts and is also the final route of appeal from all state superior courts.
Appellate jurisdiction
上诉管辖权
Original jurisdiction
原始管辖权
Constitutional review
宪法审查
Final route of appeal
最终上诉途径
Level 2
State/territory courts
(地方政府法院)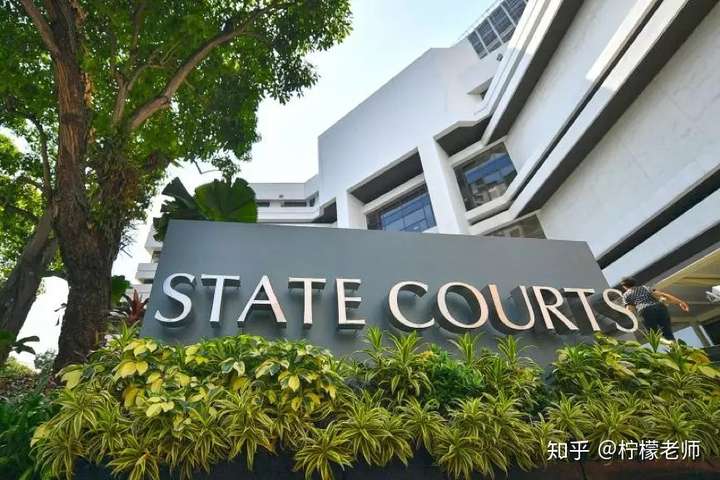 It will hear criminal matters that are created by federal legislation. That is legislation that applies to all States and Territories.
criminal matters
刑事案件
federal legislation
联邦立法
commonwealth courts
联邦法院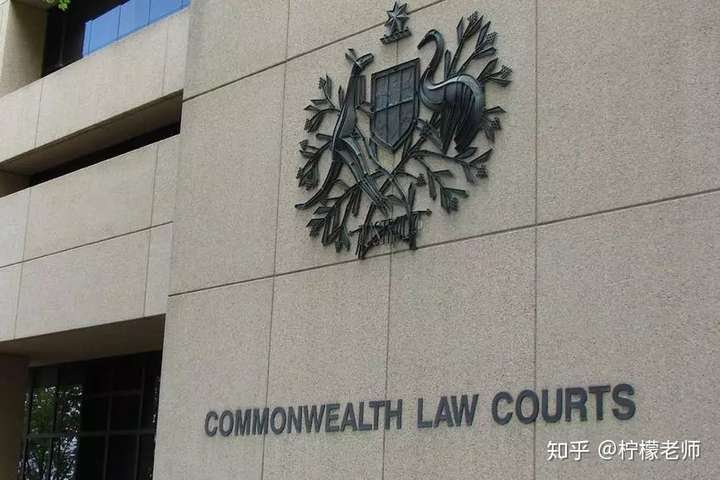 The court has original jurisdiction in these areas, and also has the power to hear appeals from a number of tribunals and other bodies
original jurisdiction
原始管辖权
tribunals
仲裁庭
Level 3
Supreme court 州最高法院

The Supreme Court in each jurisdiction is the highest court in that State or Territory. It has two divisions, the Trial Division and theCourt of Appeal. The Trial Division handles civil cases over $250,000 and serious criminal cases, e.g., involving murder, manslaughter, and serious drug offenses. The Court of Appeals, comprisingpanelsof three or five judges, hears appeals from the lower courts.
Jurisdiction
管辖区
Trial Division
审判司
Court of Appeal
上诉法院
Manslaughter
过失杀人
Panels
小组
Federal court and family court
(联邦家庭法院)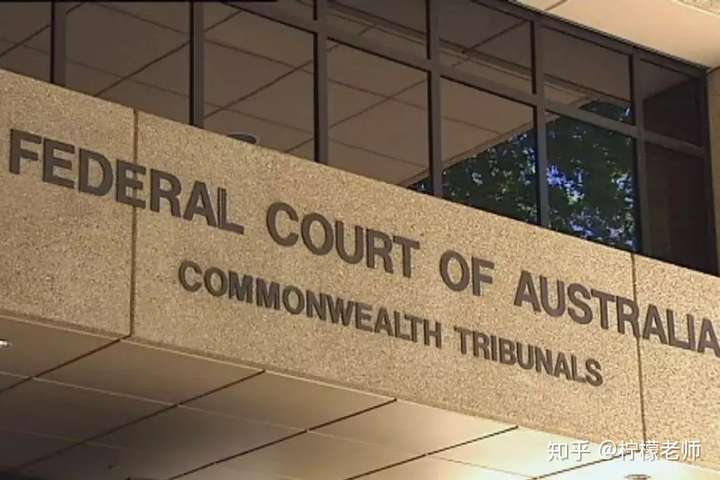 The Federal Court primarily hears matters relating to corporations, trade practices, industrial relations, bankruptcy, customs, immigration and other areas of federal law.
Corporations
公司
trade practices
贸易惯例
industrial relations
劳资关系
customs
海关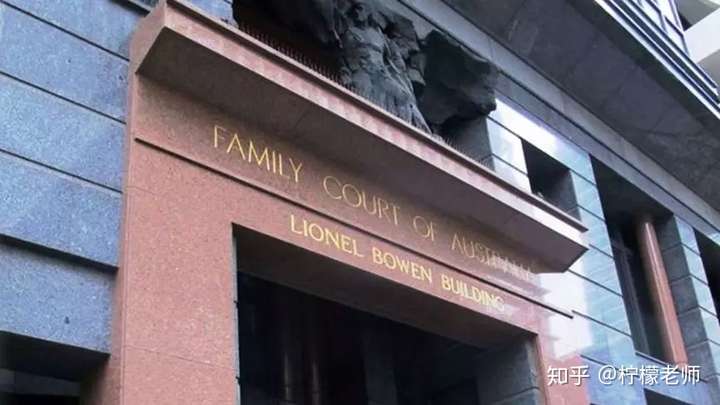 The Family Court has jurisdiction over family law matters. It deals with family law matters, such as divorce applications, parenting disputes, and the division of property when a couple separate
Family law matters
家庭法律事务
Divorce applications
离婚申请
Parenting disputes
养育纠纷
Division of property
财产分割
Level 4
Intermediate court (country/district court)(中级法院)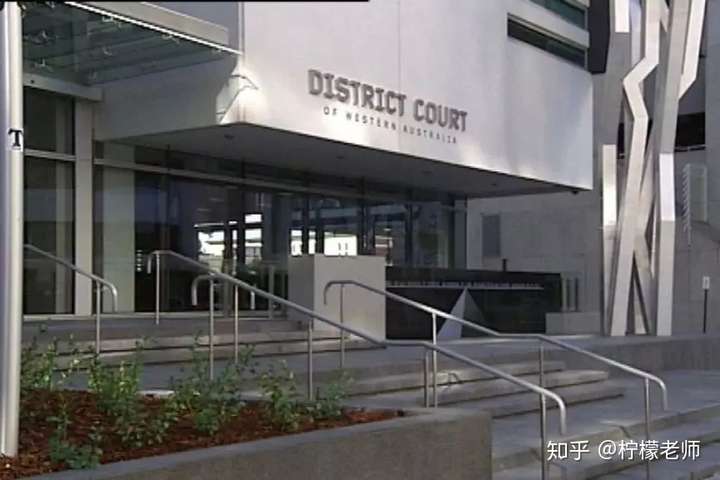 Matters in these courts are heard by a Judge. It exercises appellate jurisdiction from the Magistrate's Court as well as original jurisdiction in more serious civil cases and in some criminal cases, e.g, involving fraud, armed robbery, and rape. These courts also conduct criminal trials with juries for indictable offenses.
heard by
审理
Judge
法官
appellate jurisdiction
上诉审判权
fraud
欺诈
armed robbery
武装抢劫
rape
强奸
criminal trials with juries
陪审团的刑事审判
Federal magistrates court
(联邦地方法院)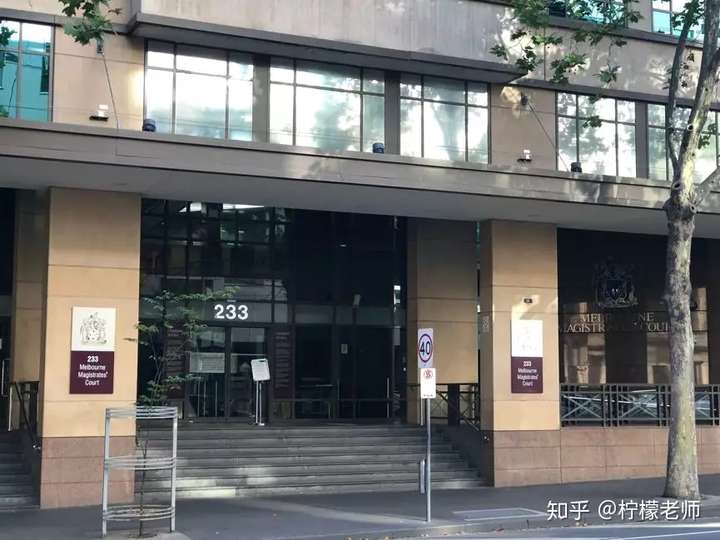 The lowest level is the Federal Circuit Court of Australia, created in 1999 as the Federal Magistrates Court. it hears most matters that reach court. There is no jury and each matter is heard and determined by a judicial officer.
Judicial officer
司法官员
Level 5
Lower court (Local/magistrates court)
初级法院,地方法院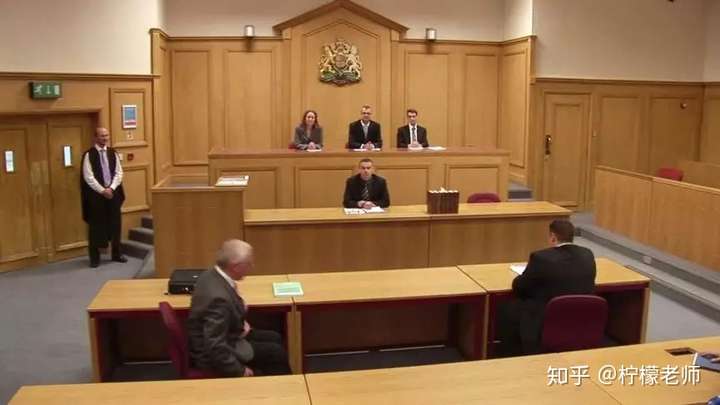 Local Court and Magistrates' Courts hear less serious matters and are heard by a magistrate. The role of the Local or Magistrates Court in criminal matters varies in each State and Territory. It deals with minor civil disputes and minor criminal cases such as theft and drunk-driving. There is no jury in the Magistrate's Court
Magistrate
治安法官